Samarkand State University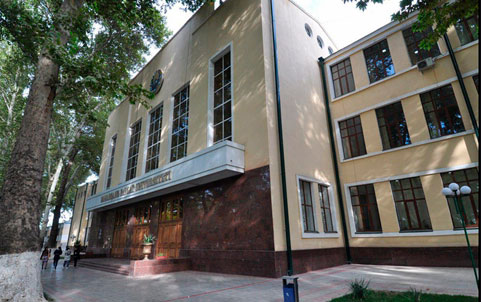 Archive info



Samarkand State University was founded on January 22, 1927 by the decree of the Government of Uzbekistan with the name of the Higher Pedagogical Institute (1927-1933), in 1930 the Higher Pedagogical Institute was renamed to the Uzbek State Pedagogical Academy (1930-1933), and in 1933 to the Uzbek State University (1933-1941). 
In connection with the Second World War 1941-1944. The Uzbek State University was part of the Central Asian State University (now the Uzbek National University), in 1944 the Uzbek State University was restored (1944-1960), since 1960 the Uzbek State University became known as Samarkand State University.





At present, about 13,000 students are studying at Samarkand State University at 14 faculties and 63 departments in 34 educational areas and 
40 specialties of magistracy. They are taught by more than 800 professors and teachers, including 3 academicians of the Academy of Sciences 
of the Republic of Uzbekistan, 80 doctors of sciences, and 311 candidates of sciences. 



The university has a library with more than 3 million scientific and educational literature, including about 15,000 valuable books and oriental manuscripts, as well as 3 academic lyceums, 4 museums, 1 greenhouse, 2 valuable buildings.
Call Us
+998 (66) 239-15-40
Contact Us
info@unesco-iicas.org
Come to us
University Boulevard 19
Leave a message:
If you have any questions or suggestions, please contact us !!!